IRT College
IRT College is a specialist training organisation providing accredited and non-accredited courses for the aged care, home and community care sectors. The IRT College team has been providing best practice training and assessment services since 1997 and has consistently achieved high completion rates.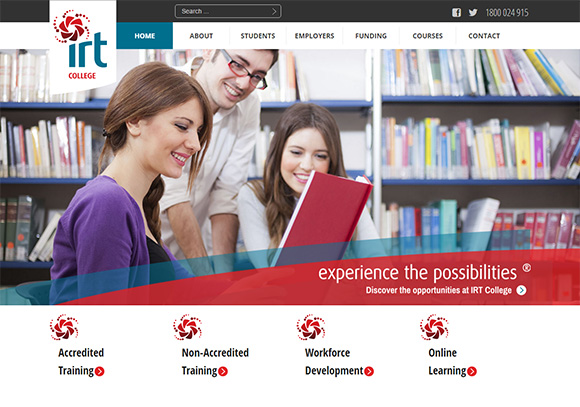 Challenge
IRT College required a website which allowed students and employers to access a range of course information as well as submit enquiries, all within a clear brand style guide under the IRT banner.
Solution
Cast-Control have provided a mobile friendly WordPress based website makes the range of IRT college information easily accessible and simple to navigate. Cast-Control created a custom design that matched the IRT College branding.
Features