Artisan Bread Basket
Artisan Bread Basket aim to source the best products available from hand picked suppliers so we can offer a diverse range of Breads and Savouries to the Illawarra & Canberra Region. These guys have been mastering the art of baking for over 25 years, starting off there business in the Blue Mountains and now operating out of there factory bakehouse in Sefton NSW.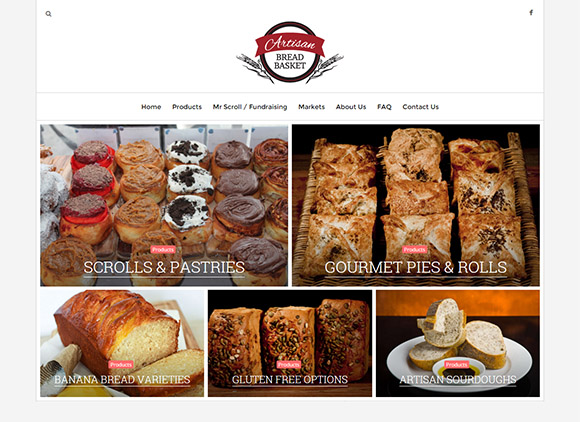 Challenge
Artisan Bread Basket required a website to showcase the products they have available, advertise the locations of their regular markets and allow their customers to engage directly with them. Previously Artisan had a very limited web presence limited to social media.
Solution
Cast-Control have provided a mobile friendly WordPress based website which highlights Artisan's core product range on the home page. Customers are able to easily access information about what products they stock and where to find them, as well as easy navigate to contact information.
Features