Alignment Event Solutions
Alignment Event Solutions is a unique, passionate and dynamic team, committed to partnering with you to deliver innovative and ground-breaking conferences and events. We also pride ourselves on our ability to be a "one stop shop", managing a select group of high quality MCs, Speakers and Entertainers, who are guaranteed to engage your audience from beginning to end.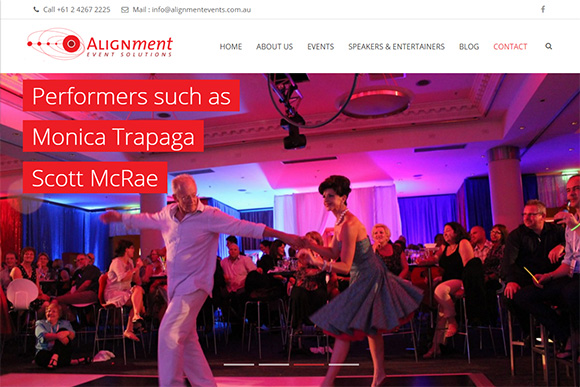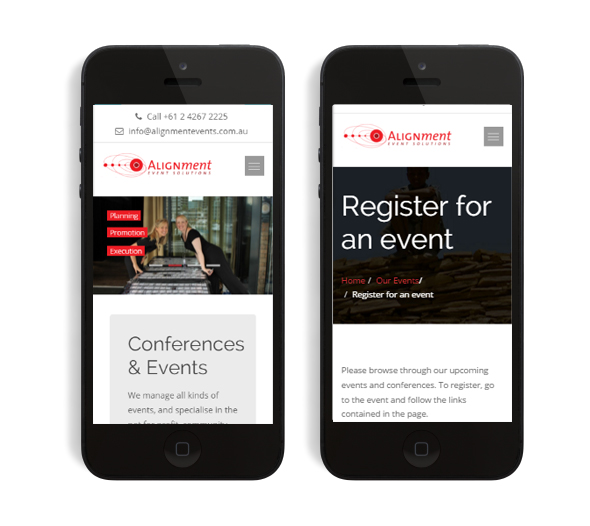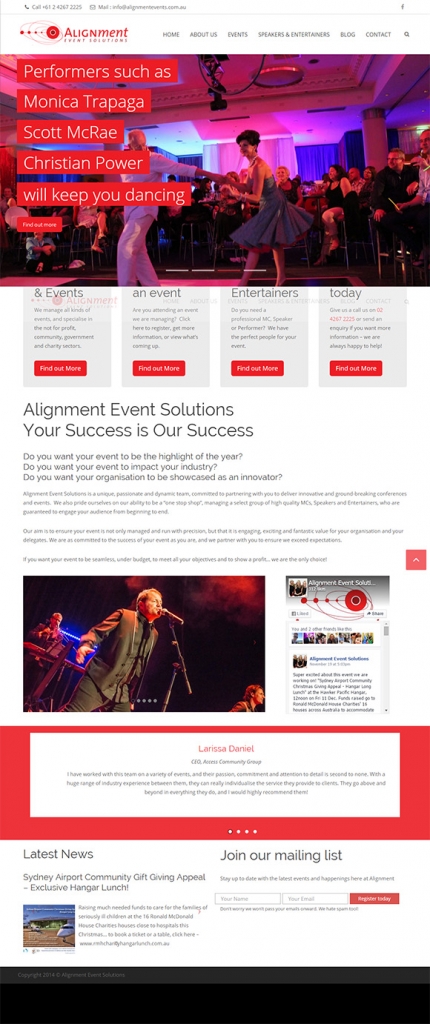 Challenge
Alignment Events were in need of  mobile-friendly website which was easy to use and maintain. Their previous Content Management System (CMS) was difficult to use and the they were in need of a simple CMS to help with everyday website maintenance.
Solution
Cast-Control have created a WordPress based website which has been tailored to their event management based business. Their website allows them to create and promote events with ease, as well as making it simple for customer to register for events. After a training session the team have been able to confidently self manage their website content since the update from Cast Control.
Features